In this powerful blog, Jenny shares her story of going through baby loss, and calls on us to respond to this silent grief within our churches and in those around us, bringing hope and healing.
Just over thirty three years ago, my husband and I attended our local antenatal clinic for a routine appointment. I was thirty seven weeks pregnant, and as there was some uncertainty about the position of the baby, I was sent for a scan. The midwife, blissfully unaware that all along everyone had believed there was just one baby, declared enthusiastically: 'Well here's baby number one, and here's baby number two!'
Thankfully, I was lying down for the scan! With only three weeks to go, this came as a huge shock, and all the more so as when I married my husband, he was a widower with 5 young children. With the birth of our twins, exciting and interesting days lay ahead!
On reflection, however, that wasn't the biggest shock I had experienced with pregnancy. Just two years previously, I was excited and looking forward to the birth of my first baby, when I suffered a miscarriage. The following year, I went on to miscarry two more babies. These experiences were traumatic and painful.
I read recently: 'Miscarriage is not ok, and losing your baby at any age is a tragedy that no parent should ever experience. But this is happening all of the time and, as long as we live in an imperfect world, we will find ourselves crashing into these moments. The commonality of a situation though doesn't take away from the individuality of it.'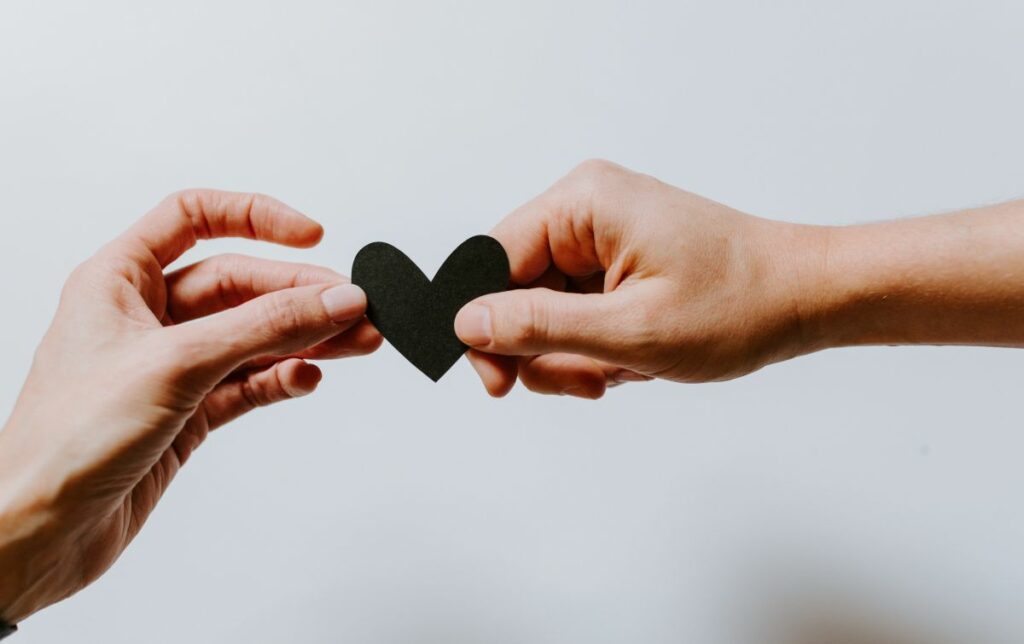 Crashing into these moments
'Crashing into these moments' certainly described my experience with each loss.
Physically the whole process was simply horrible, and the emotions which accompanied this, and remained with me for a long time, were deeply painful.
During my second miscarriage I was hit by a wave of grief, and simply could not stop sobbing, however hard I tried. This was followed by a time of questions: was there something I had done which had caused this to happen? I don't believe there was, but this did not stop those feelings of guilt, followed by a sense of shame — why can't I do this? What is wrong with me?
Eventually I came to a place of acceptance, and I was able to grieve my babies and to release my sadness, and my babies, into God's hands, knowing that they were in his presence.
That was over thirty years ago and was the start of my journey of walking alongside women and men who have experienced baby loss. Thirty years ago, there was very little in the way of counselling and support, and miscarriage was too often a time of silent and lonely grief. Sadly this was also, and still is to a large extent, the case in our churches.
Now with the advent of National Baby Loss Awareness Week each October, more and more people are encouraged to talk about their experiences, and to offer and receive support.
No sorrow ever wasted
I don't believe that God sends these tragedies to us, but I do believe that he can redeem them, and our sorrows need never be wasted. I love this thought from the writer Frederich Buechner:
'Even the saddest things can become, once we have made peace with them, a source of wisdom and strength for the journey that still lies ahead…'
This has been my experience, and I now have the privilege of leading Loved, an initiative of CARE, which offers a pastoral response to baby loss. We hold training events in churches and also miscarriage healing retreat days, where women and their partners are invited to come and share their experiences — to spend the day beginning the process of finding peace in all of this and acknowledging that their babies existed and were loved.
As Christ followers, let's respond to this silent grief within our churches and in those around us, and bring hope and healing.
Jenny Baines
Responding to silent grief
Much could be said, but I would like to finish by illustrating what I believe is the profound nature of baby loss, which can have implications for many years.
Some time ago, I heard a radio interview where the speaker told us of her work as a 'soul midwife.' In the same way that women train to be 'doulas', providing encouragement and support — both physical and emotional — to women during pregnancy and labour, soul midwives are trained to help women at the other end of life. Her role was to guide and support the dying in order to facilitate a gentle and tranquil death, but she had discovered that some older women seemed to struggle with letting go at the end, and were very troubled.
Digging deeper, she found that often they had lost a baby many, many years before but, as was the custom then, they had never been given the opportunity to grieve or to say goodbye. And so she gave them time and space to speak about their babies, to name them if they wished, and to say goodbye. She found that only then were they able to let go and to die peacefully.
I still find this so moving, and challenging. As Christ followers, let's respond to this silent grief within our churches and in those around us, and bring hope and healing. I am so thankful for the opportunity to share something of the heart of God in this work, knowing that, as we read in Psalm 34:18:
'The Lord is close to the broken hearted.'